Details

Category: Partner News
Published:

13 December 2021

Hits:

1276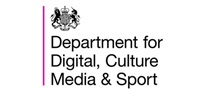 DCMS Guidance on mandatory certification - Just so you are aware, the three central guidance pieces on mandatory certification have now been published online.
Please find links to these below:

Timings TBC on when the DCMS Events & Attractions guidance will follow, but we will of course share this as soon as it's live.
Relevant updates relating to the Guidance by the Tourism Alliance
The Government has just published the guidance for venues and events with require mandatory Covid check from Wednesday 15th December. Here are some of the main point in the very detailed guidance.
Where Checks Are Required?
The checks will be mandatory at:
nightclubs, dancehalls and discotheques
other late night dance venues, where all of the following apply:
the venue is open between 1am and 5am
it serves alcohol after 1am
it has a dancefloor (or space for dancing)
it provides music, whether live or recorded, for dancing

indoor events with 500 or more attendees, where those attendees are likely to stand or move around for all or part of the event, such as music venues with standing audiences or large receptions
outdoor events with 4,000 or more attendees, where those attendees are likely to stand or move around for all or part of the event, such as outdoor festivals
events with 10,000 or more attendees, whether indoor or outdoor, such as large sports and music events
Organisations responsible for these venues and events must take reasonable steps to ensure that all visitors aged 18 or above show an NHS COVID Pass, or approved proof of vaccination, testing, or an exemption, to enter the venue or event. Evidence of natural immunity must not be accepted as an alternative to proof of vaccination or testing.
Undertaking Checks
Covid Pass Checks
The NHS COVID Pass Verifier app is recommended to check the NHS COVID Pass. If you choose to not use the Verifier App, you'll need to ensure that attendees' NHS COVID Passes are checked visually for an expiry date and a shimmer animation that confirms a Pass is live and not screenshotted. You should check the online NHS COVID Pass where possible but can also check the wallet (which does not have a shimmer animation).
Proof of a recent negative test result
Those not using the NHS COVID Pass and accessing settings by showing alternative proof of a negative PCR test or negative rapid lateral flow test taken within the past 48 hours must have reported their test result to NHS Test and Trace. They will then have received a text or email notification which should be checked as a condition of entry. A valid notification of a test result from NHS Test and Trace should include all of the following:
the name of the person who took the test
their age or date of birth
the date the test sample was collected or received by the test provider
confirmation that the test was either a polymerase chain reaction test or a lateral flow test
confirmation that the result of the test was negative
International attendees
Where attendees to your venue or event are international residents, you should accept certain vaccination proofs from other countries. If the vaccination proof is accepted at the UK border, you should accept it at your venue or event. For more information, read the guidance on approved COVID-19 vaccines and countries with approved proof of vaccination.
Venues That Change Category
There will be a range of venues that change category – such as a pub changing to a late night dance venue. In these situations that guidance is that the business must:
taken reasonable steps to ensure that all customers who are in the venue when it changes category has an NHS COVID Pass (or other accepted evidence), even if they entered the premises before that time.
Workers
While COVID-19 status checks are not mandatory for workers at these venues and events, reasonable steps should be taken to en sure that all adults working or providing services (as an employee, contractor or volunteer) in customer-facing roles show evidence of one of the following:
a valid NHS COVID Pass
an acceptable alternative proof of either vaccination, clinical trial participation, or medical exemption, for example, international equivalents accepted at the UK border
an alternative proof of a negative COVID-19 test result, for example, text or email confirmation from NHS Test and Trace
Exemptions
Organisers are not required to use the NHS COVID Pass, even if the attendance thresholds are met at:
communal worship
wedding and civil partnership ceremonies and equivalents (including alternative wedding ceremonies)
receptions celebrating a wedding or other significant life event (like a christening, bar and bat mitzvah or mehndi ceremony) that are organised by an individual (and not a business, a charitable, benevolent, or philanthropic institution or a public body).
funerals and commemorative events (except where commemorative events are held in a nightclub)
outdoor events in public spaces where these are unticketed and not charged for (such as markets, street parties, protests and carnivals)
events in private houses (including private gardens) where people do not have to pay or hold a ticket to enter
Spot Checks
Spot checks may be used in the following limited circumstances if it's not reasonably possible to check proof of COVID-19 status for all attendees and if:
1. The event is:
an indoor event with 500 or more attendees expected to stand or move around
an outdoor events with 4,000 or more attendees expected to stand or move around
any event with more than 10,000 attendees
2. The majority of attendees are expected to arrive for a fixed start time, where entrants are likely to all arrive in a short space of time.
3. It is not possible to set up checkpoints away from the entry points, and carrying out a check on every person would lead to a crowd gathering outside the venue or event.
4. That crowd would either present a risk to the safety of the persons in the crowd, or to any other person, or provide a potential target for terrorist action – read more information on hospitality security considerations
In these circumstances, if it is not practical to check the NHS COVID Pass of all attendees, you must carry out an assessment of risk and determine the percentage of checks that can safely be carried out. The responsible person must submit this assessment of risk to apply to the relevant local authority at least 10 working days in advance of the event.
https://www.gov.uk/guidance/carrying-out-mandatory-covid-19-status-checks-at-your-venue-or-event