Executive Committee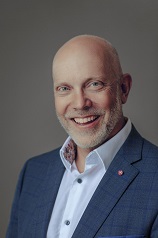 Chris has worked in the events industry for over 20 years, initially creating and developing exhibition audit schemes with media auditor ABC, and latterly holding Director positions with association secretariat company the Events Industry Alliance. As part of this secretariat he creates an environment which encourages engagement and interaction with the members and Boards whilst maintaining membership levels and association budgets. He has a particular focus on facilitating the resolution of industry issues and the creation and adoption of best practice. He also sits on numerous policy and planning groups, such as HSE, BS/ISO, and is a regular speaker at industry events and contributor and commentator in the press.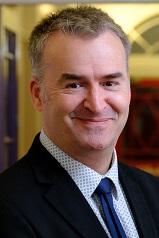 Glenn is Principal Lecturer in Events Management at the UK Centre for Events Management (Leeds Beckett University), where he has helped establish events management degrees and masters since 1996. He was Founding Chair of AEME (Association for Events Management Education) where he continues to serve on the Executive Committee as Treasurer, and has represented AEME at UKEVENTS since 2006. He is co-author of the textbook Events Management (Routledge, 4th edition 2023) and co-series editor of the Routledge Events Management series. He serves on the Editorial Board of the Journal of Convention and Event Tourism and on the Editorial Advisory Board of Event Management. He is pursuing his PhD which explores the potential use of quality costing as a management tool for the events industry. He is passionate about events management education and research supporting events industry development and the significant role that graduates play.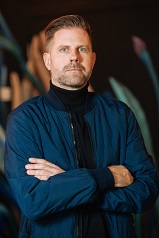 Chair of the UKEVENTS Outdoor Events Working Group
Nick is CEO of We Are The Fair and We Are Placemaking. Nick, who founded the agency Group in 2000 has over 23 years' experience across large-scale Event Production, Licensing and Health & Safety within public realm, large scale events and festivals. He is a council member of NOEA, sits on the AIF Board, is a member of the NTIA and strongly believes that the 'informal events' industry, an industry that brings in over £5 billion/year, should be championed, developed and supported by Government. The independent festival sector is close to his heart and The Fair are the largest independent festival production house in the UK working across 128 shows. Nick often speaks on and facilitates discussion on topics that include managing growth, independent festivals, The Experience Economy, Government advocacy, Placemaking, Licensing and Health & Safety.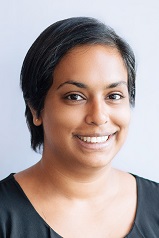 Chair of the UKEVENTS Diversity, Skills and Talent Working Group
Priya is committed to making positive change in the industry and is one of the co-founders of Event First Steps, an initiative to help newcomers to the events industry carve out their careers. Through this she has been involved in several impactful projects. With her dedication of improving the diversity of the industry she is also the co-founder of Diverse Speaker Bureau with the aim to make speaker panels more representative of a wider world view. She is also a diversity ambassador (as well as a current mentor) for Fast Forward 15 and sits on the DEI committees for Diversity Ally and EventWell. Priya works for KERB Events and will bring her knowledge of catering and hospitality to the committee. She has an understanding and experience with event industry associations having been General Manager of the EMA and a member of the BVEP DEI Advisory Group.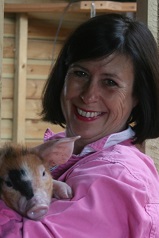 Susan has been the CEO of NOEA for the past 11 years and their BVEP representative during that time. Her background is in large events; she was Event Director of the Bristol Balloon Fiesta for 16 years, dealing with all aspects of the event from sponsorship, marketing, operations, working with local authorities, and SAGS, to ensuring there were enough toilets! At NOEA, she has worked with their leadership to implement their BuildBackBetter campaign; getting talent back into the industry and providing educational resources for members. She has worked hard through the pandemic to get our industry's issues heard by government, while supporting initiatives that benefit both. She is passionate about the industry and sits on the executive board for the Mid Somerset Agricultural Show and is Chair of the Livestock Committee.
Chair of the UKEVENTS Advocacy & Government Relations Working Group
Michael has chaired the BVEP since its inception in 1999 until May 2020. He now acts as Advocacy & Government Relations and Secretariat liaison. With fifty years' experience in the tourism and hospitality industry, he is a former board member of the Ladbroke Group Plc as Chairman and CEO of Hilton International and a former consultant to CBRE Hotels, the world's leading hospitality real estate advisory firm. He served as Chairman of The Tourism Alliance and continues to be a member of its Board. He was appointed OBE for services to tourism, voted "Personality of the Year" by readers of Meetings & Incentive Travel and awarded the Joint Meetings Industry Council Unity Award, recognising individuals who have made a significant contribution to the advancement of the Meetings Industry and its level of professionalism. In 2021 he was awarded a fellowship by EVCOM.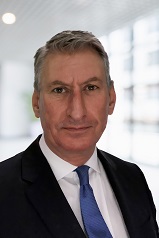 A former journalist, Robert Wright is managing director at davies tanner, a PR and Brand Communications Agency supporting clients across the global business events industry. With almost 25 years' experience, davies tanner are now the recognised leaders in providing communications services to the global meetings and events community and are proud to support some of the most well-known and trusted brands across the UK and Europe, North America, Middle East and Asia Pacific, including destinations and CVB's, hotels, convention centers. exhibitions and trade shows and industry associations, helping them to navigate their way from recovery to revival. In addition to leading on a number of high profile client campaigns, Robert is also a Special Advisor to the UK Governments Events Industry Board, the All Party Parliamentary Group for Events, Business Visits & Events Partnership and the Events Industry Council.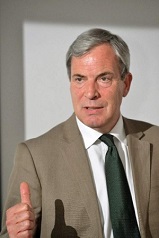 Since May 2012 Simon has run a business consultancy specialising in providing strategic services to the events sector. Previously he spent 10 years as Director of Live Events at COI, where he worked on a number of high profile events for a diverse range of government departments and agencies. He has worked in creative industry management and production roles for over 30 years. He is passionate about getting the end-to-end production process right for live events. He believes that bringing people together to share ideas, learning and experience remains one of the most powerful communication tools available today. Widely recognised by the industry over the years for his varied contribution, he serves on the board of Evcom and was chair of the BVEP.