Details

Category: Partner News
Published:

19 January 2022

Hits:

738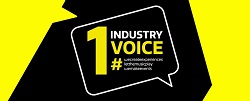 Many thanks to everyone that joined us just before Xmas (OIOV Taskforce) and many OIOV supporters last week for the 3x one hour sessions, updating you on the future plans for OIOV. We have now presented the clear path forward to 100+ industry leaders from across the 7 core sectors. Reflecting the comprehensive representation that coalesced around the OIOV initiative, it was really good to see the variety of people that joined us. We had leading agencies, venues, festival organisers, trade associations, music and corporate producers, production companies and freelance talent in the mix – and we are really grateful to all of you for giving us both your time and support.
The webinar consisted of a 30 minute presentation that set out the future plans for OIOV, which was followed by an open Q&A session. For those of you that were unable to make it, you can access a recording of one of the sessions by following this link: Meeting Recording:
https://smyle-co-uk.zoom.us/rec/share/z4bX2XmE2Q_oS2Nk7rQUtB-DeLn2ogtl82woCwX9zyFBpjtcP20aj9Vf-fla_-Bg.PNyqieWwQoRnCcTP

Access Passcode: H=2E?9a6
The deck is also available here if you just want a quick review.
This note below is a collation of some of the key questions that were raised during the Q&A sessions:
Funding attracted a few questions, looking at details such as duration of funds if the EU Horizon bid is successful, what the funds would cover and what plans are in place if the bid is unsuccessful.
The total bid value is circa £1.5 million and if successful these funds would be allocated across a three year period (2022-2025). These funds are still available as the UK had already contributed to the Horizon funding programme before the decision to leave the EU came into effect. Within each bid are work packages and we are allocating 60% of the funds for the research elements and 40% for the communications and marketing activity. We are already exploring additional funding streams from within the UK as part of alternative plans should we be unsuccessful.
The key point is that OIOV will be independently funded in order to avoid competing in any way with the business models that sustain our established trade associations and organisations. We have in fact turned down funding offers from supporters (though gratefully received!), in order to ensure that as a new resource and support for the UK event industry as a whole, we are not seen to be solely associated with one particular sector or sponsor. One of the key activities during the start-up phase would be establishing a work stream to examine sustainable funding options for the longer term.
The operational model that was shared prompted a question about the size of the team that would be deployed. The partnership with the University of Surrey would include support for this team with a value in kind package for services such as IT, marketing, accommodation, HR support etc. worth circa £50k p.a. At this stage of development the core comms team would have four full time positions ranging from admin, to digital content, relationship and industry engagement management.. In addition students would be encouraged to engage with the project in order to fulfil practical elements of their degree courses.
There were a number of questions about the use of the name One Industry One Voice. Whilst some supporters are very keen on it, it is clear that it doesn't work for everyone – particularly as it fails to mention what we actually plan to do in the future. It was agreed that the final choice of name and branding needs to be considered carefully as we transition to the new partnership role, with the word events clearly featuring prominently.
A couple of supporters wanted to know why OIOV wasn't utilising an existing umbrella organisation such as the BVEP to be the vehicle for this new initiative. Based on the effort expended over the last two years it is very clear that the sterling work undertaken by different sectors and networks would make it challenging to have one group forum representing a few sectors leading for everyone else. OIOV is being designed to support all the 7 sectors equally, enabling the relevant sector associations and forums leads to continue their work on behalf of their sector specific memberships.
Equally as we enter a critical period in which we are re-setting and renewing our industry, the opportunity to create a new, forward looking and inclusive organisation for and of the UK event industry as a whole validates this approach and has certainly generated much of the support that has sustained our work to date. Reflecting on the number of specific wins secured for the event industry during the pandemic might also suggest that it is now the time to put some effort into creating a new dynamic in the use of comms and data, for the benefit of all event sectors across all four nations.
Other points raised – was there a risk of OIOV duplicating the work of existing associations and umbrella groups? Certainly not – OIOV will be providing the go-to comms hub for the whole industry that then helpfully and clearly signposts to the existing relevant sources within the industry – a navigation tool to direct any user within or from outside the industry to better understand its depth, variety of sectors, spectrum of experience and value. It will be looking to host content in order to engage with key audiences, but will always attribute the originators of such content. Equally resources developed as a result of the funding will be shared between OIOV and the University of Surrey, subject to heads of agreement developed to establish the partnership operation.
On a specific question about the future OIOV plans, perhaps leading to standardising many of the geographic variations that impact on daily operational delivery, it was agreed that using the expertise and experience of the lead associations involved with such discussions would be a perfect example of OIOV signposting, to get the best placed people in play on such issues for the benefit of the wider industry.
Finally where would we start our research, given that there are so many segments in the diverse eco-system that we all operate in? A great question to finish with – and bearing in mind that we are not the experts in devising criteria across multiple research projects, the re-start/re-new question, just to start the ball rolling, might be as simple as how many of us are left standing, what are we delivering, where and with whom – then track the data and corresponding recovery over the next few years. This is just the beginning of the winning hearts and minds process and of changing behaviour.
We really appreciate all the very constructive feedback and unilateral messages of support. We will keep you posted as plans develop and will 100% be reaching out to all areas of the industry over the coming months for specific help and input from all our supporters on the various work streams that need developing and activating to launch, and beyond.
If there is anything in the presentation that you'd like to ask a question about please do get in touch.
Rick Stainton & Simon Hughes
This email address is being protected from spambots. You need JavaScript enabled to view it.