Details

Category: Partner News
Published:

08 November 2023

Hits:

108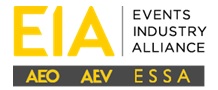 The Events Industry Alliance (EIA) has published the latest Economic Impact Study to quantify the economic significance of exhibitions in the United Kingdom.
The EIA works on behalf of the Association of Event Organisers (AEO), the Association of Event Venues (AEV) and the Event Supplier and Services Association (ESSA) to support the events industry through parliamentary meetings, presenting policy asks and providing research.
Rachel Parker, director, AEV and EIA, underlined the importance of the research, saying, "The main objective of the EIA is to work with Government to effectively represent the interests of business events in the UK. The results of the economic impact study will greatly support our case. It is invaluable to us and the industry."
This report, the fourth of its kind, was first compiled in 2005 by KPMG and updated by Oxford Economics (OE) using the same metrics and indicators in 2011.
Since then, OE has developed comprehensive global modelling at country level and integrated data from the AEV's Size and Scale Index of Events (SASiE) report in 2019. This inclusion ensures OE works with a more reliable source of exhibition numbers. The model has been further refined for this year's report.
Chris Skeith, CEO, AEO and EIA director, commented, "The new report, again created in conjunction with UFI and compiled by OE, demonstrates the scale of the exhibition sector's influence. It provides a clear snapshot of exhibition industry metrics and direct spending, analysis of the economic impact and the methods used to calculate those."
The report shows the UK exhibition industry generates £9.4 billion in trade and attracts 6.1 million visitors to the UK. It provides a comprehensive breakdown of spending and impact, distinguishing between direct, indirect and induced impacts.
Skeith added, "Pre-pandemic, the industry steered £11 billion of trade into UK business and although we are not quite back at those levels, we are making significant progress. The events industry has proven its resilience and enduring presence, accounting for nearly £5bn of GDP, that's not far off the 2019 report."
Andrew Harrison, director, ESSA and EIA concluded, "Organisers, venues and suppliers collectively serve approximately 123,000 exhibitors and generate 99,000 jobs. The report clearly demonstrates the force of the events industry. We see the opportunities to drive incremental and considerable economic growth and are ready to take them."
The report is available for download, free of charge via the EIA website –
https://www.eventsindustryalliance.com/research or directly here.