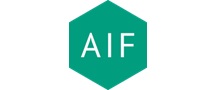 The Association of Independent Festivals has published its first ever Festival Forecast report, which provides economic forecasts for its membership, as well as detailing issues facing the sector and potential solutions.
Based on a survey of AIF members, carried out in April 2023, AIF festivals are on course to make a collective gross revenue of £195 million this year, with a gross expenditure of £177 million.
AIF events will attract a total audience of 3.3 million in 2023, and AIF members will spend £36 million on music talent.
AIF members' economic contribution to the music sector and supply chain is equivalent to almost 50% of all grassroots music venues combined.
The membership will stage 11,853 performances collectively, with 74% of members featuring female headliners on their bill, and 15% having a 50/50 male/female headline split.
The report also identifies a number of key issues facing member festivals in 2023, along with concrete solutions that will be spearheaded by AIF.
This includes continued lobbying for a VAT reduction from 20% to 5% for festivals in the face of rising supply chain costs; and public facing campaigns for Government support for young audiences affected by the cost of living crisis and Covid closures.
The AIF Festival Forecast will become a regular fixture in the music industry calendar. The 2023 edition can be found here.
AIF CEO John Rostron said: "As the number of festivals joining AIF grows, we wanted to better understand the collective impact and the collective issues that our festivals share. The AIF Festival Forecast is an important snapshot of where we are as an association of events at this time. It will inform our work over the coming months, and support policy makers and the wider sector in better understanding the vital role AIF festivals play in the music ecosystem."
Press release first published on 5th June 2023 at https://aiforg.com/aif-publishes-festival-forecast-for-2023/