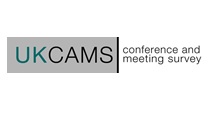 The latest research into the UK's conference and meetings sector provides clear evidence of a strong recovery from the impacts of the Covid-19 pandemic and significant optimism for the industry's future. The 'UK Conference and Meeting Survey 2023' (UKCAMS), now in its 30th consecutive year, has quantified the scale of the recovery and documented other key characteristics and trends.
The UKCAMS report shows that, in 2022, there were an estimated 1.02 million conferences and meetings in the UK, representing a substantial recovery from 2020 and 2021 (0.2 million and 0.44 million events respectively). Such events generated an estimated £16.3 billion of direct expenditure in venues and the wider destination, compared with an estimated £4.9 billion in 2021, and only slightly below the pre-Covid level of £17.6 billion in 2019.
At the same time, capital investment by conference venues in their facilities is increasing, with over 70 per cent of venues developing their product, spending an average of £166,000 in 2022. This suggests greater optimism in the industry's future performance, even though investment levels have still remained below the pre-Covid years of 2018 (an average of £209,000 per venue) and 2019 (an average of £176,000).
Other key findings from the 2023 UKCAMS research include:
Over half of venues reported that domestic enquiry levels have returned to 2019 levels, with one in three venues saying that they are higher than 2019
International enquiries had not returned as quickly – with only a quarter of venues reporting that levels were the same as or better than 2019
The UK's key international market is the USA, with Germany and France also being important
The average size of meetings in 2022 was 73 delegates, although most events (64 per cent) comprised 50 delegates or fewer. Approximately 6 per cent of events had more than 200 delegates
There was an average of 292 conferences and meetings per venue in 2022, compared to 124 in 2021 and 405 in 2019. Purpose-built convention centres, in particular, showed strong growth
About a third of all events in 2022 were organised by a professional conference organiser (PCO) or event management agency
The most common sustainability credentials requested from venues by event organisers were for a waste / recycling policy and a sustainability policy document.
Findings of the UKCAMS research are widely used to:
Demonstrate the volume of the UK conference and meetings sector and its value to individual venues and to the national economy
Highlight key trends from a venue or supply-side perspective
Ensure continuing support and investment for the industry at national, regional and local levels.
VisitBritain Head of Business Events, Paul Black, said: "VisitBritain is pleased to support the 'UK Conference and Meeting Survey' which provides important insights, research and data on the business events sector in the UK. This is one of the valuable tools we use to demonstrate the importance of events to the UK economy with Government. We are delighted to see the strength of the sector's recovery from the pandemic and VisitBritain will continue to work closely with our venue and destination partners to build on the current optimism revealed by the UKCAMS research."
Tony Rogers, on behalf of the UKCAMS research team, commented: "The UKCAMS research has consistently demonstrated the scale and importance of the conference and meetings industry to the national economy. The 2023 UKCAMS research programme confirms that the industry has not only turned the corner post-Covid but is also confident in its ability to deliver business, research and educational benefits for its participants both now and in the future."
The 2023 UKCAMS research was sponsored by VisitBritain with support from venuedirectory.com.
The research was carried out by Richard Smith of RJS Associates and by Tony Rogers.
Copies of the full UKCAMS 2023 report are available priced £195 + VAT. Visit http://www.ukcams.org.uk to download an order form.
E N D S
For further information: contact Tony Rogers tel: +44 7887 596727) or email: This email address is being protected from spambots. You need JavaScript enabled to view it.