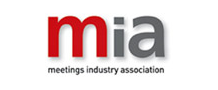 mia has been engaging with its members to find out more about the state of the industry. In the June 2023 edition of its Insights Report, mia shows results of its latest survey, conducted in May 2023, reflecting the response of 112 professionals representing organisations within the business meetings and events sector, with over three quarters (78%) representing an event venue and 22% an event supplier.
With two thirds of organisations (66%) no longer experiencing supply chain issues, the tide is slowly beginning to turn, and the sector is starting to regain control over how it can operate.
At the same time, over three quarters (79%) have expressed a higher if not the same conversion rate on event enquiries compared to 12 months ago, supporting optimistic forecasts on future business. Despite this, we must continue to proceed with a level of caution, recognising well-documented challenges that we as a sector are still battling. Staffing challenges remain high on the agenda, with almost half of organisations (47%) highlighting current skills shortages. Similarly, ongoing rail strikes postponed and cancelled bookings remain a continued threat, added to this almost all organisations (97%) continue to overcome rising costs.
VIEW THE REPORT HERE